Development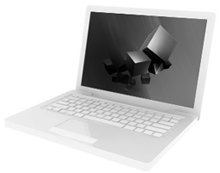 Starsoft offers
support for wide range of programming languages
, which enables us to maintain existing systems and solutions. Knowledge of these technologies gives the company a huge advantage in the IT industry, because it is the "know how" that allows
production of stable solutions
.
C#.NET,
VB.NET,
ASP.NET,
Java,
C++,
Python,
Delphi,
PL1,
Fortran,
MFC,
ATL,
ActiveX,
COM,
ADO.
We have several years of experience in creating
solutions for both desktop and web
. We write our solutions in ASP.NET or Java technologies such as Hibernate, JSP, App Engine and many others. We also offer services in the configuration and administration of application servers, including Apache Tomcat.
Contact
ul. Wita Stwosza 9B
83-000 Pruszcz Gdański
Poland
phone +48 58 732 27 20
fax: +48 58 732 27 24
contact form
Microsoft Partner
In 2010 the company received the prestigious
Microsoft Certified Partner
certificate, which demonstrates a high level of expertise in Microsoft technologies.
learn more